Will your CO2 emissions data be collected and reported to the government in the near future? A consumer rights group said a new rule proposed by the U.S. Securities and Exchange Commission (SEC) would lay the groundwork for doing just that.
On March 21, the SEC proposed a rule titled "The Enhancement and Standardization of Climate-Related Disclosures for Investors" (pdf). The nearly 500-page rule would require SEC registrants — primarily public companies, investment advisers and broker-dealers — to report certain climate-related information, including their greenhouse gas (GHG) emissions.
GHG emissions are classified into three scopes. Scope 1 corresponds to the declarant's direct GHG emissions. Scope 2 is its indirect GHG emissions from purchased electricity and other forms of energy. Scope 3 corresponds to indirect emissions from upstream and downstream activities in a registrant's value chain.
"Scope 3 requires these companies to estimate the carbon output of the consumer's use of their product, which means they're going to have to go into the field and talk to consumers," Will Hild, Director executive of Consumers' Research, America's oldest consumer protection organization, said in an interview with NTD's "Fresh Look America" ​​program on July 12.
"Let's say you bought an internal combustion engine lawn mower. The lawn mower company will need to know how many times you have mowed your lawn. They're going to have to go out and ask people about it and research it. And so you can see how it starts to lay the groundwork for scoring the actual activities of individuals," Hild said.
According to the Environmental Protection Agency's GHG report inventory tipsScope 3 includes 15 categories such as "purchased goods and services", "use of sold products", "upstream and downstream transportation and distribution", "employee travel", etc.
"I think it's a pretty scary development, especially to get out of this Securities Exchange Commission, which shouldn't be involved in all of this, to lay the groundwork for something like this, and for companies to try to follow this," Hild said.
For example, an automaker could add a tracker to the car to track monthly mileage, Hild said.
"It's not so weird to think that to protect themselves from securities plaintiffs' attorneys, they're going to engage in almost every level of oversight around how products are used," Hild said. "So they can say with some level of certainty that their Scope 3 CO2 production estimates are accurate."
An "incredible" burden
Hild said Consumers' Research opposes the rule because it would hurt individual investors and consumers.
"It's bad for real retail investors, people who consume investment products, funds, brokerage services and are looking for equity returns," Hild said.
"It's a huge expense. This is in addition to annual reporting requirements for publicly traded companies," Hild said, noting that the expense would reduce returns for such companies, especially small-cap companies.
Hild said many companies looking to go public might be scared off by the cost and turn to a venture capitalist or hedge fund for funding. This is another detriment for individual investors, as they would lose opportunities.
"So we think retail investors are hurt. But perhaps more importantly, it will significantly increase costs for consumers when purchasing products and services in the marketplace," Hild said. "Because it will impose a regulatory burden on these companies. He will also try to punish them for the supposed CO2 emissions of the products they sell.
"This is an incredible increase in the regulatory burden the SEC places on public companies. If you add up all the regulations the SEC has ever put in place with respect to public company disclosures, this is greater than the burden regulation of all these other regulations. It's the greatest thing they've ever done.
The rule would also require suppliers to state-owned companies to provide all CO2 emissions information, even if they are not listed on a stock exchange.
"It's the SEC that forces the effects on companies that aren't publicly traded, which is supposed to be outside the jurisdiction of the SEC. So this is a massive increase in the effect of the SEC on the markets, its effect on investors, and its impact on our daily lives," Hild said.
ESG scores 'similar' to China's social credit system
ESG stands for Environment, Social and Governance. Insights have become essential criteria for assessing a company's long-term environmental, social and governance risks. Hild said the proposed rule is an ESG-style policy and that ESG scores are "similar" to China's social credit scores.
China's social credit system is known to rapidly evolve from a banking and financial credit scoring tool to a comprehensive government monitoring system.
Institutions and companies have developed different ESG rating systems to rank companies with ESG scores. But some experts have warned that personal ESG scores will soon follow.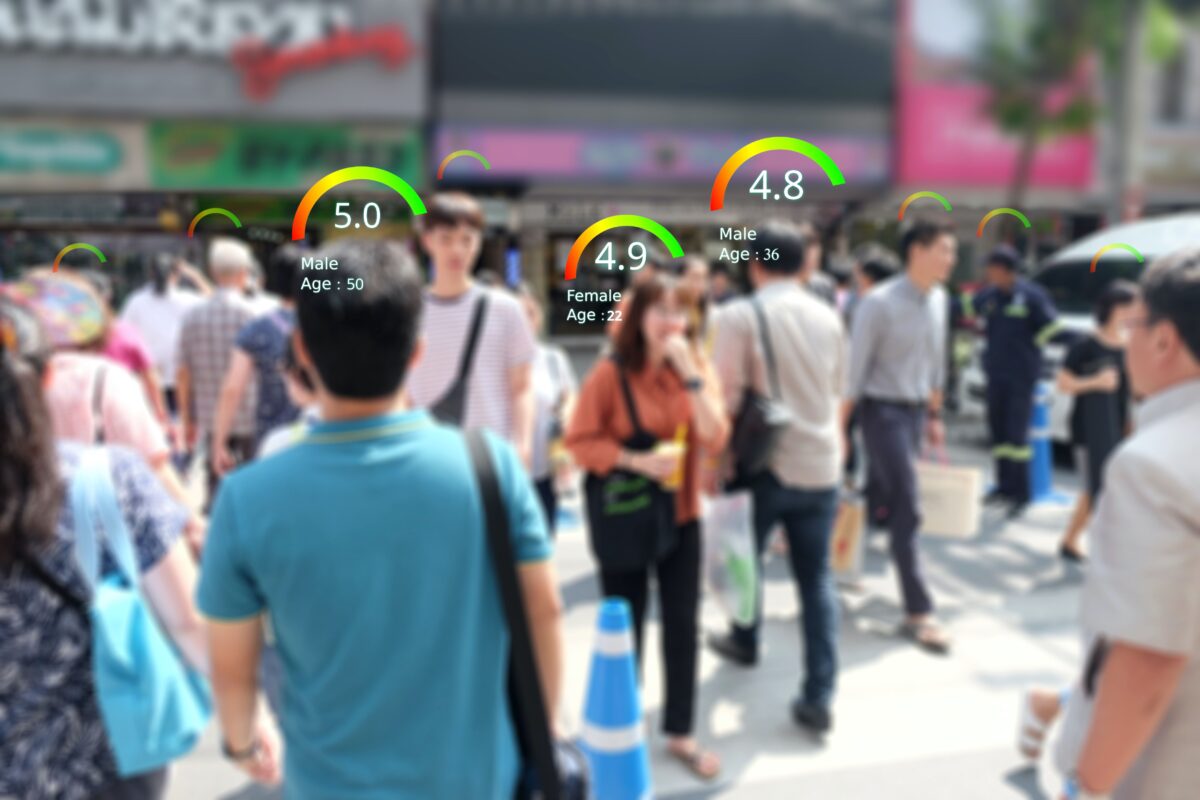 In December, Doug Craddock, a FICO analyst, predicted that in 2022 "the focus will be more on the development of new data assets such as individual carbon profiles". FICO is a consumer credit rating agency.
"Longer term, we expect ESG and climate risk assessments to be an integral part of credit risk and affordability assessments," Craddock added.
"I think it's very likely that in the next couple of years you're going to see financial institutions start using a personalized social credit score to make decisions about things like your access to loans, your interest rate or if you qualify for insurance coverage," said Justin Haskins, director of the Heartland Institute.
In March, Standard & Poors, one of the world's largest credit rating companies, announcement that ESG rating would be extended beyond corporate ratings to include US states.
"The term has no real definition," Hild said. "You can pretty much rate companies any way you want."
Polarizing views
Hild said the radical left pushed the rule.
"It is exclusively the domain of the progressive left, and really its most radical wing. It was started by them," Hild said. "If you look at ESG metrics and their goals, they're pretty much exactly what the progressive wing of the Democratic Party would want."
The SEC received a significant amount of comments during the public comment period that ended last month. The SEC may take months to review the comments before announcing its final decision.
Environmental groups, some government agencies, Democratic senators and House representatives, and some Democratic governors strongly support the rule. Sen. Elizabeth Warren (D-Mass.) asked the SEC to adopt it "as proposed" in a co-signed letter to SEC Chairman Gary Gensler on June 17.
On the other hand, dozens of GOP senators, more than 100 GOP House members, and dozens of GOP governors have expressed "significant concern" about the proposed rule, calling on the agency to rescind the rule. immediately.
"This sweeping, nearly 500-page rule proposal is unnecessary and inappropriate, beyond the remit and expertise of the SEC, will harm consumers, workers, and the entire U.S. economy at a time when commodity prices energy are soaring, and hijacking the democratic process to determine American climate policy," 12 GOP senators led by Sen. Pat Toomey (R-Pa.) said in a June 15 letter to Gensler (pdf).
West Virginia Attorney General Patrick Morrisey, who won West Virginia v. Environmental Protection Agency before the Supreme Court on June 30, sent an additional comment (pdf) as well as 23 state attorneys general on July 13, saying the High Court had upheld in the case that "Congress – not a federal administrative agency – has the power to decide major issues of the day."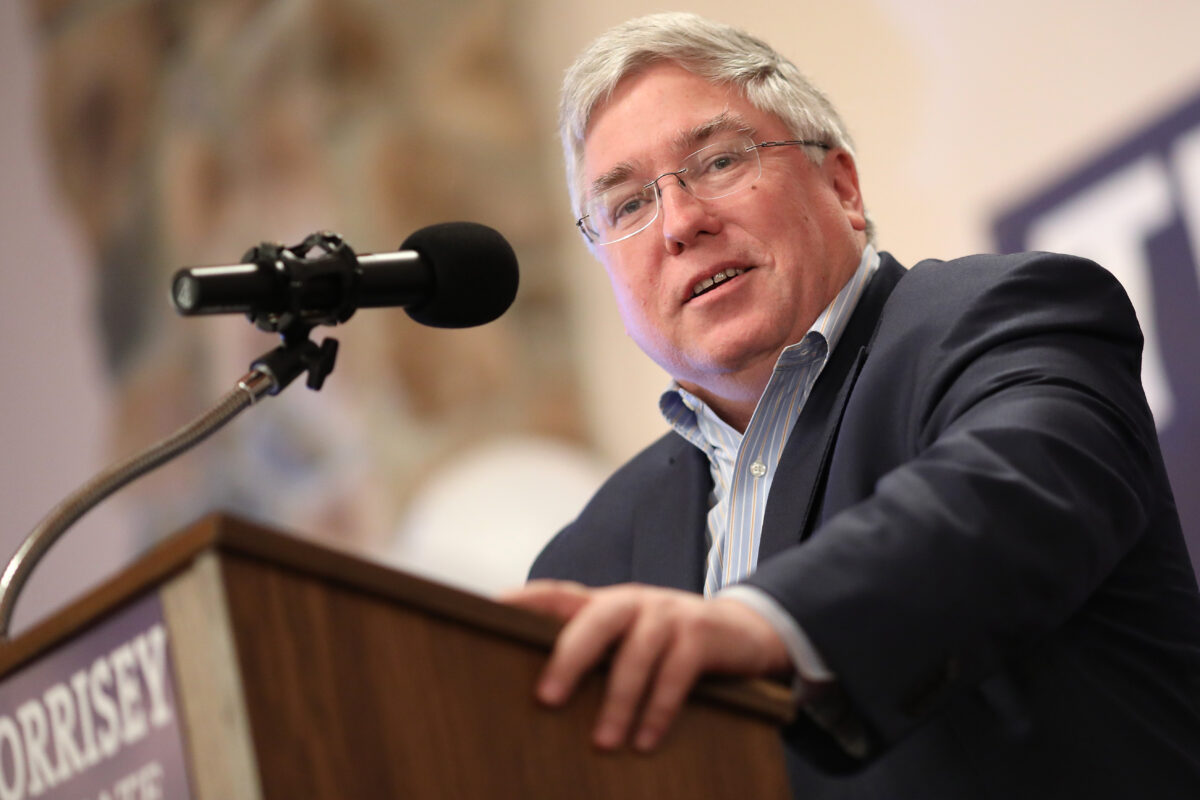 "If the Commission insists on following the same inappropriate course, we will be ready to act once again. We urge you to spare everyone years of conflict by dropping the proposed rule," the attorneys general said. The 24 attorneys general sent their first comments on June 15 (pdf).
An SEC commissioner also disagrees with the rule.
Hester Peirce, a Trump appointee and the only Republican commissioner currently serving at the SEC, voted against the rule in March and issued a statement. The three Democratic commissioners voted in favour.
"Let's be honest about what this proposal is really trying to do. Although intended as a disclosure rule, the goal of this proposal – as with other climate disclosure efforts – is to direct capital to favored companies and advance favored political and social goals," said said Peirce in his statement.
The SEC did not respond to a request for comment.
Kevin Stocklin contributed to this report.